Refog Cell Spy - mobile monitor for Android™ devices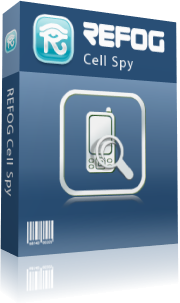 Click for the guide:
Installation instructions
Register your 90days free beta on a promo page. If don't yet have Refog's customer account, you will receive an email with your username and password, thereby allowing you to enter the Customer Area.
Visit the Customer Area login page on your Android device: https://account.refog.com/app/. Log in using the username and password you have received:


Download the Cell Spy app from the Customer Area.


Install Cell Spy on your device.


When you first run the Cell Spy app, you need to activate the app with the login details (username and password) that you received by email. You also need to set a local password to open the app on your device.


If the activation is successful, you will enter the Settings window.


Updating the REFOG Cell Spy application
Open the Cell Spy app on your device. If a new version of the app is available, an update symbol will appear. Tap this and the update will be downloaded.


Configuring Stealth mode
Open the Cell Spy app on your device and turn on Stealth Mode. Reboot your device.


Since the app icon is now hidden, you will need to open the app through a widget. To do this, go to Settings → Apps → Widgets, and place the "Sticker" widget on your home screen.


Open the widget from the Android home screen and enter the password that you use to run the Cell Spy app on your device.