Keylogger for Windows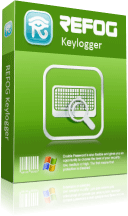 I have two teenagers spending most of their time before their computers. I had no clue what they were doing there! Thanks to your child monitor, I feel I am back in control now without them even knowing.
Сompatible with: Windows 10, 8.1, 8, 7, Vista; Mac
Keylogger for Windows 8 and 8.1 Provides Continuous Monitoring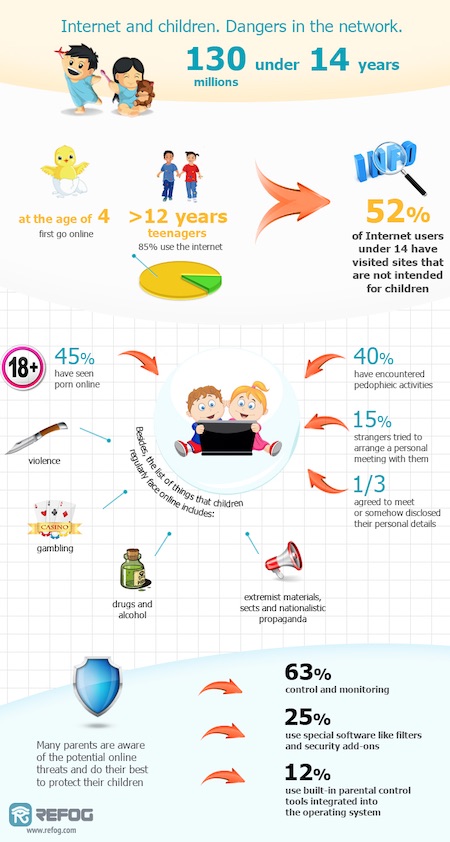 As a young adult in today's world, temptation lies around every corner. Media and society encourage deviant and defiant behavior as publicly as they celebrate positive messages and good citizenship. It is no surprise then, that with the influences provided for children and teenagers, that many will inevitably place themselves in harm's way, or develop unsafe or irresponsible habits when they find themselves set loose in the virtual world. For many parents, it can certainly be difficult to put a reign on online activities without placing heavy, and sometimes burdensome, restrictions on their children. Such heavy-handed tactics are often time-consuming and usually result in frustration and generally require the constant presence of an authoritative figure to enforce the restrictive guidelines.
Some of the more common dangers that most parents associate with the internet include pornography, violent or obscene media and online predators. These threats are very real. The evening news is full of stories about children and teens that are led astray by such means, while their clueless parents had no idea that their young ones were ever involved in such potentially dangerous interactions. Many have no clue until it is simply too late. Innocent children are made victims, or learn to seek out inappropriate material merely by having their intentions taken for granted.
Most Parents Do Not Know What Their Teen is Doing Online
While innocence can certainly be a factor when it comes to situations involving online predators, there are those teenagers that exhibit a blatant disregard for the guidelines and rules they are given regarding their use of the internet. While it is usually provided as a resource, many teens will take advantage of the trust their parents have shown and use the opportunity to investigate popular "time wasting" websites, watch viral videos (often containing violence or adult situations) or even look up pornography. The absence of an authoritative presence in such situations can lead to highly detrimental habits, and in extreme cases, outright disobedience and rebellion.
Adult situations aren't the only dangers posed by the online community. The constant "plugged-in" lifestyle of many young people opens the doors for a brand-new kind of danger. Cyber-bullying is being identified with startling frequency as one of the most prominent challenges faced by children and teenagers today. While in days past, it was usually possible to leave bullies at school and return to the safety of one's own home, the internet allows those bullies to reach their victims anywhere, at any time. The shame that generally comes with being bullied remains, and oftentimes, the side affects are not as obvious as physical violence. Sadly, such cyber-bullying has been frequently overlooked, sometimes with tragic results.
Discrete Security Provides Continuous Reporting and Monitoring
Admittedly, the situations discussed above can appear daunting. However, there are entirely viable options that can allow a parent to stay involved with their children to help prevent disaster, without squashing trust and damaging relationships. Advances in development have provided us with keylogger that can permit a parent to monitor the online activities of their children and teens without constant interference. This software runs 24/7, allowing for a thorough picture of the habits and behaviors of young people. This provides parents with the opportunity to set appropriate guidelines and limits discretely, without alerting users to the fact that they are being monitored. While this may seem like domestic subterfuge, the consequences of disregarding careless or deliberately dangerous behavior can be extreme. Parents must step up and take the appropriate steps to protect their families from the multitude of dangers that the internet can present. They must remember that not all of these dangers are obvious, and children are often unlikely to be forthcoming when it comes to what they deem their "private" lives. The responsibility lies ultimately with the parent. Utilizing monitoring software can make a vast difference between dangerous ignorance and positive involvement.