Keylogger for Windows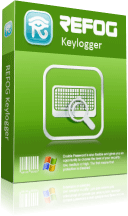 I have two teenagers spending most of their time before their computers. I had no clue what they were doing there! Thanks to your child monitor, I feel I am back in control now without them even knowing
Сompatible with: Windows 10, 8.1, 8, 7, Vista; Mac
Who Is It For?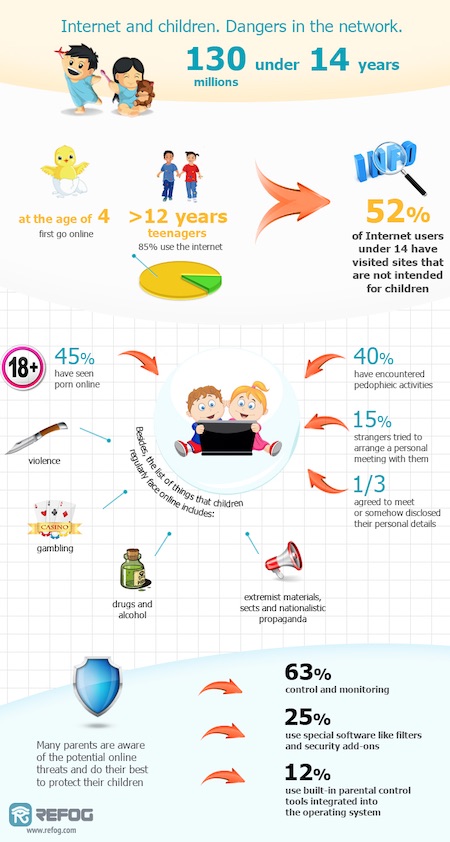 Concerned parents all over the world use Refog Keylogger to protect their kids. The free keyboard monitoring tool intercepts keystrokes and decodes chat conversations, allowing you to get aware if your children are being molested. Intercepting and logging Web sites your kids visit allows you keeping a close eye on their Internet life.
Running right beside system clock, Refog Keylogger reminds your small kids to behave. If you want fully concealed functionality, consider full Refog Keylogger instead.
Easy To Install and To Use
Refog Keylogger is family-oriented and family-friendly. Anyone can install, configure and use the free keyboard monitor. Just download your free copy and get your kids protected!
What's Intercepted
Refog Keylogger intercepts, tracks and records many things happening on your computer. It logs every key your kids press, and saves any text that they paste from the clipboard. Refog Keylogger watches applications they run and Web sites that they visit.
Password-Protected Operation
You decide who can configure Refog Keylogger by setting a password. The product cannot be disabled or uninstalled without knowing the right password. No one will be able to change its settings or access its logs without the password.
Automatic Updates
Updates of Refog Keylogger are delivered to your PC automatically. You don't have to bother checking our Web site for a new version.
Act Now!
Protect your kids now, and download the free copy of Refog Keylogger by clicking a link below.