Keyboard Logger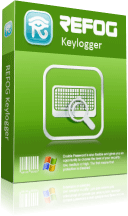 I have two teenagers spending most of their time before their computers. I had no clue what they were doing there! Thanks to your child monitor, I feel I am back in control now without them even knowing.
Сompatible with: Windows 10, 8.1, 8, 7, Vista; Mac
Why use REFOG Keyboard logger?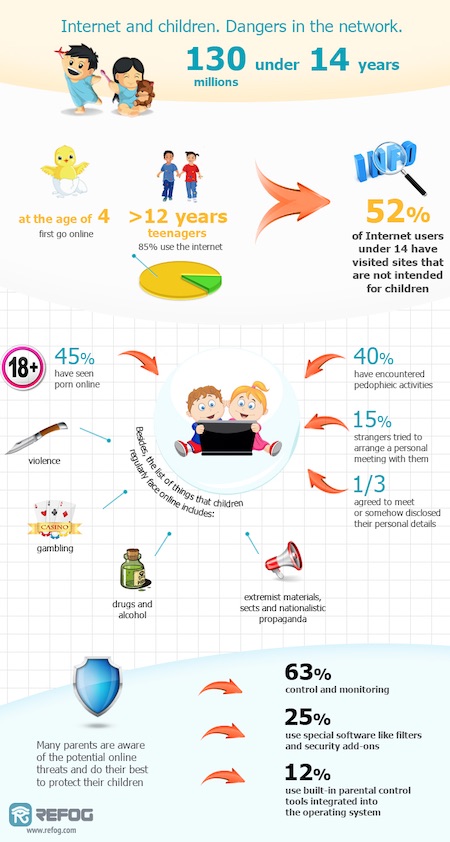 REFOG Keylogger is an opportunity for you to be a good parent and keep an eye on your children. And isn't it wonderful that your parental duty will cost you nothing this time. If you see no danger in your children using the net on their own, just remember some recent headlines: The Kazaa case where parents had to pay for their children infringing copyright, the convictions of soliciting sex from minors, and so on.
REFOG Keyboard logger can look after your children without them even noticing. Even technically minded children won't detect the key logger when it runs in a stealth mode. The program removes all the shortcuts and can be accessed only through a hot key combination. Running unobtrusively from the moment the system boots, REFOG Keylogger keeps track of all typed or pasted text. You can set it to monitor only selected applications or everything that is done in the system. The log appears as a list of entries sorted by time. For each entry, you can see more details including the name of the application and the title of the active window. The log clearly informs you of the activities of each user in the system.
REFOG Keyboard logger offers special support for network activities. In its log, you can see a full list of visited web pages. Using time stamps, you can match the pages with the text that was typed or pasted from the Clipboard. Once it is clear what your child did on each site, it's up to you to allow or forbid the activity. You can use either Internet Properties or a dedicated firewall to block access to sites with questionable content.
With REFOG Keyboard logger, you can track not only what others did in the system, but also what you do yourself. It's useful for working with applications that don't have autosave support. Since the program intercepts all key strokes before passing them to other applications, it serves as a trusted backup.
However rich, REFOG Keylogger offers only the core functionality of other Refog tools. With REFOG you can monitor systems remotely and get both reports and screenshots over the net. You can also set up an alert system to inform you of keywords used in the system.
For example, you can set it to send a notification on every instance of the word 'sex', or 'booze' being used. The alert system gives you a powerful parental control to prevent your children from getting into trouble.
If you are an employer, you can use it at your workplace to monitor the activities of employees. Refog monitoring tools inform you of everything done or said in controlled systems.