REFOG Keylogger Software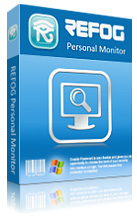 REFOG Personal Monitoris our saviour. Helps up keep our kids out of trouble before they grow up.
Сompatible with: Windows 10, 8.1, 8, 7, Vista; Mac
Once You Install Keylogger Software No One Can Tamper With It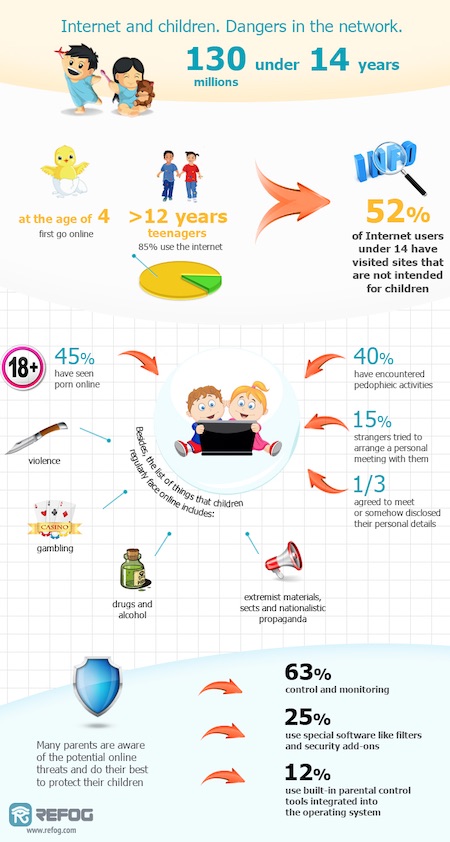 What do you kids do on your computer when they are away? Who do they chat with? Are all of their online buddies about their age? You never know before it's too late! REFOG Personal Monitor helps protect your kids by installing a silent sentinel on their computer, warning you instantly if a potential threat is detected. And it's not just about typing - REFOG Personal Monitor records Skype voice calls, too!
In addition, the tool monitors which games your kids play and for how long, tracks Web pages they open and applications they are running. Periodic screen captures are taken to help you better understand their activities.
Silent Sentinel
REFOG Personal Monitor runs silently and unobtrusively, never intervening with anything your kids are doing. However, should the product detect a threat such as a red-marked keyword or phrase, and it'll send you an alert in an instant.
Tamper-Proof
We designed REFOG Personal Monitor to be as child-resistant and tamper-proof as at all possible. After installing the product, you can set up a master password. From then on, no one but you can change REFOG Personal Monitor's configuration, disable or remove the product. It can even withstand attacks of teenage computer gurus if that tells you something!
Comprehensive Monitoring
REFOG Personal Monitor captures a wide range of events and activities occurring on your PC. The full list would be too long and too boring, so here goes just a small fraction of it:
Everything they type in any window or program, including passwords
Chats and conversations in all programs
All Web pages visited in any browser
Start and stop time for any game they play or any program they run
Skype talks and voice calls
Communications in social networks
Webmail messages
Screenshots of what's on the display
And much, much more!
Convenient Chat Monitoring
REFOG Personal Monitor includes support for all popular chat and instant messenger clients, enabling chat conversations to appear nicely laid out.
Remote Access
With remote access readily available, you can easily review logs created by REFOG Personal Monitor from any other computer. In addition, REFOG Personal Monitor can be configured to email you periodically about major events from your PC. For example, you can set it to email you a daily chat log or summary of played computer games, or just about anything else you have on your mind.
Real-Time Alerts
Along with remote access, real-time alerts are a great way to keep up with your kids' activities. Set up a list of stop words, and REFOG Personal Monitor will automatically notify you by email when a word is typed. To avoid multiple false alarms, we provided a number of pre-configured templates.