Parental Control Software for Mac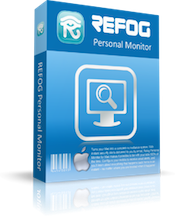 REFOG Personal Monitor is the best solution I've found to track my kids computer usage. Basically anything they can do on the computer, REFOG can make note of it. Its sophistication coupled with its ease of configuration make it a home run for its intended usage. And its stealth ability helps keep it from being disabled even by tech savvy teenagers.
Сompatible with: macOS 10.14 Mojave, 10.13 High Sierra, 10.12 Sierra, 10.11 El Capitan; OS X 10.9–10.10 or Windows.
You Can Find Valuable Information By Reading The Reviews for Parental Control Software For Mac
Keeping your child safe online is an essential part of their computing experience. When you search the Internet for parental control software you will find a daunting variety of software which makes it difficult to choose the right program. Which one is reliable? Which programs are easy for your child to bypass? How do you know if the program will do what it promises?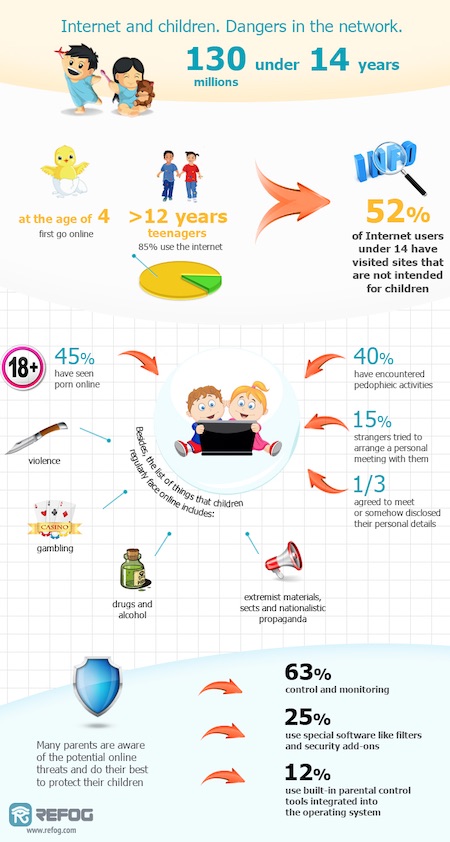 All of these questions come to mind when you are seeking to protect your child online. Here are a few helpful tips on how to choose Keylogger Mac software that will ensure your child is safe.
Read the Reviews and Testimonials
Although this seems like a given, there are many parents that see chap or free software and think it will do the job but they don't bother to read the reviews. As a general rule, with cheaper software you will get what you pay for or don't pay for and it will be ineffective in keeping your child safe online.
Become Familiar with Software Features
You will find a variety of different software for both Windows and Mac. Each type of software offers different features which may or may not be useful. The features should be comprehensive which allows you to protect your child in a variety of ways. For example, if you have a Mac PC, a quality Mac keylogger will record your child's keystrokes in addition to blocking sites with inappropriate content and sites that contain malicious programs. If you have a PC that runs on Windows, the software you choose should also offer a comprehensive set of features.
Password Protection
Make sure the parental control software you choose provides password protection. Some of the free software and cheaper parental control programs do not offer password protection which means your child can change the configuration or disable the software altogether.
Stealth Mode
Many of the versions of parental control software may be effective however they do not run undetected. Make sure you choose software that runs in stealth mode. This means that the software runs in the background and goes undetected. If your child is not aware of the presence of the software they will not try to find ways to disable it.
Evaluation version
Quality paid parental control software will provide you with the opportunity to try the software for free for a specified period of time before you decide to buy it. Take advantage of this offer to ensure you are getting the results you seek when protecting your child online. For example, run the software for a period of time and pay attention to how well the software monitors your child's online activities. If the screenshots and reports do not reveal a lot of information chances are the software is not doing what it is supposed to do.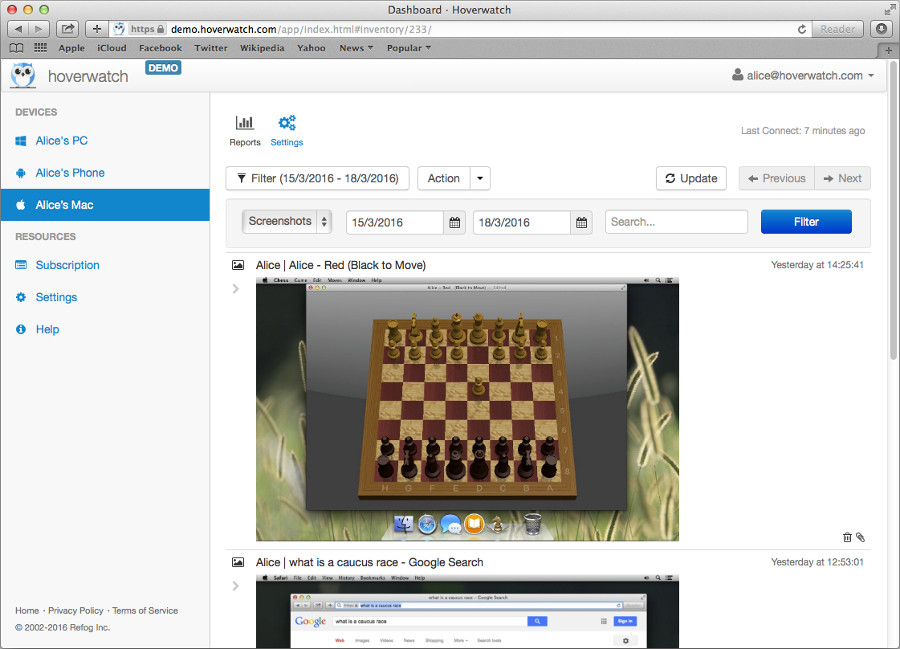 Comprehensive Interface
You should not be required to be a computer geek to configure the settings in the user interface. You should be able to easily configure the settings and then allow the software to do the rest of the work. Viewing the results of your child's online activities should also be clear and straightforward. This is often accomplished in the form of screenshots and reports.