Becoming an affiliate
It's easy to become our partner and start receiving sales commissions. These three steps will show you how to do this using PayPro.
If you aren't registered on PayPro yet, start the process on our registration page.
Under "Company Name", type your first and last name.
Under "Company Website", type "http://payproglobal.com".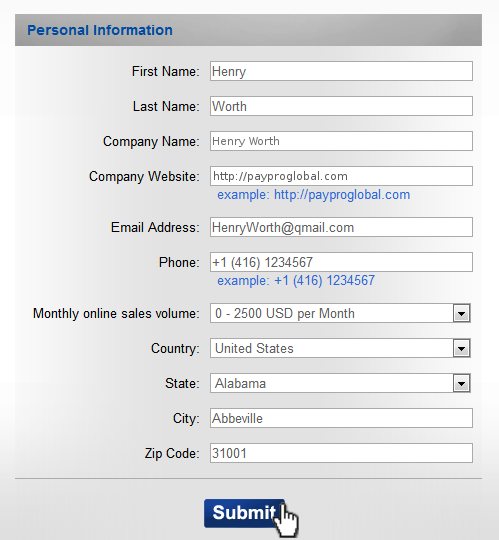 After registering, you will receive an email with your user name and password. Use this information to log in on our website.
Step 2. Complete the affiliate agreement.
Click the Partners link.

Go to the Affiliate Agreements tab.

Click the Create an affiliate button.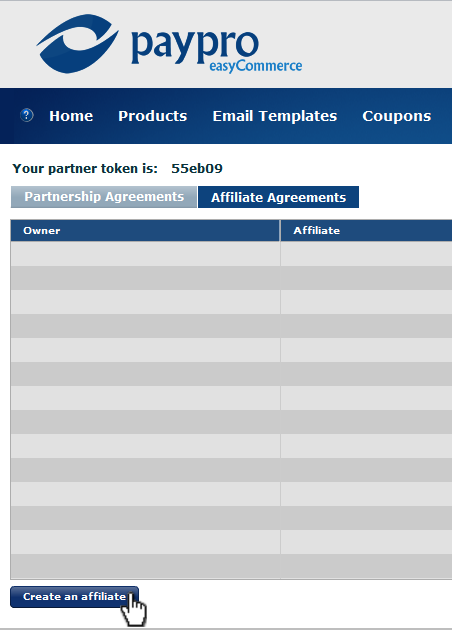 In the window that opens, in the Partner token field, type the code d2abc8. Click the Go button.
In the list that appears, select the products with which you want to work.
Click the "Offer a different commission" button. In the Commission field, type "50".
Select the check boxes as shown in the following picture and click the Create button.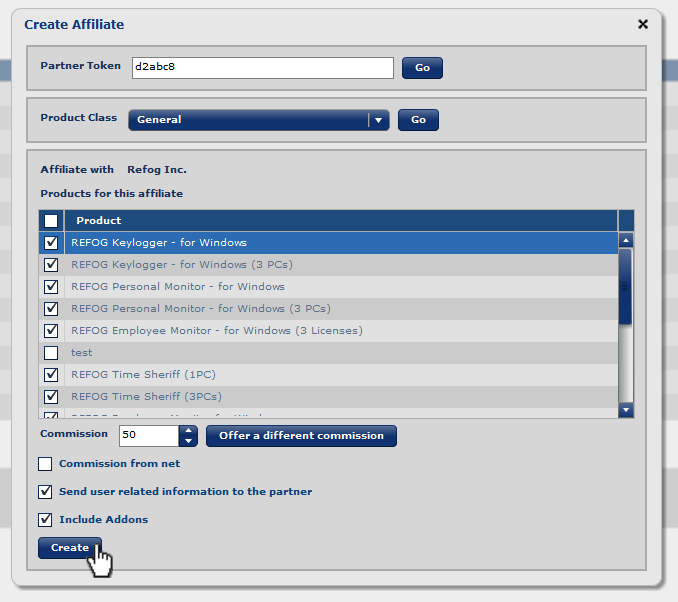 Step 3. Wait for approval.

As soon as we confirm your request, the request's status changes: you will see it turn from red to green.

You will also receive a notification email.
Affiliate's FAQ
How can I start selling? How is the affiliate link generated?
To receive your percentage of sales, use the following link, replacing the XXX with your Seller ID: https://secure.payproglobal.com/r.ashx?s=9223&a=XXX&u=http://refog.com
What is my Seller ID?
On the PayPro website, look in the Profile section.

The Seller ID number can be found in the Seller ID field.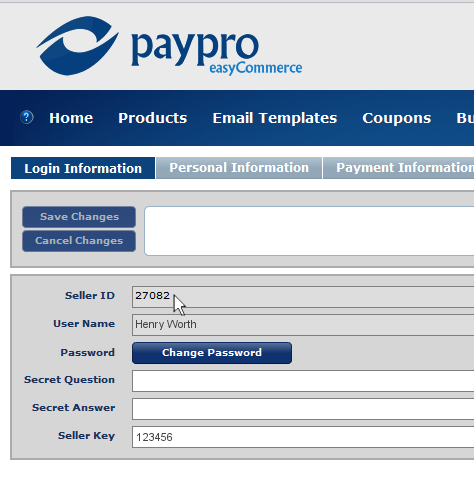 How does the affiliate link work?
You can use this link any way you can think of: send it by email or over instant chat, put it on social networks, sites, forums, blogs, or anywhere else. Whenever anyone uses your link and buys a program, you receive a commission of 50% of the purchase price.