Spy Software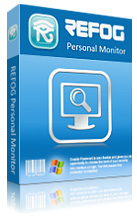 I have two teenagers spending most of their time before their computers. I had no clue what they were doing there! Thanks to your child monitor, I feel I am back in control now without them even knowing.
Сompatible with: Windows 10, 8.1, 8, 7, Vista; Mac
Using Spy Software to Asses Online Vulnerability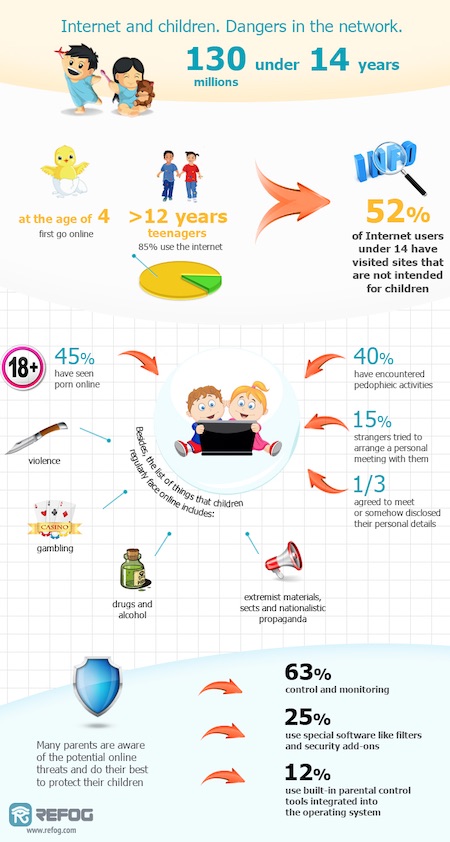 For many parents, monitoring the online activities of their children and teenagers can pose a particularly tricky problem. As a general rule, young people like to believe that they are impervious to danger of any kind, be it virtual or otherwise. Concerned parents may appear as meddlesome or distrusting - which can potentially contribute itself to a feeling of insecurity or a need for secretiveness in some youngsters. In a social climate that seems to naturally promote a sense of rebellion and revolution, the signal being sent to children is one that they must surely know better than their elders, and therefore must take steps to subvert the traditional order of authority.
Children Are Extremely Vulnerable Online
Despite this cavalier attitude, it is imperative that parents pay careful attention to the online activities of their children. As the virtual world continues to grow, the dangers posed by that world are becoming seemingly limitless. The natural naivete of the young makes them easy targets for online predators and those that would seek to take advantage of individuals that simply don't know any better. While it is understandable that parents would want to avoid alienating their teenagers during a period of development when communication can already be a challenge, it is entirely possible to do so without making the aforementioned teenagers aware that they are even being monitored.
This can actually be accomplished with relative ease (given the sensitive nature of the task). The proper application of monitoring software can allow a parent to keep careful track of the online activities of their children and teenagers, without alerting those individuals to the fact that they are even being monitored. Keyloggers and "spyware" with parental controls can be used to closely follow the actions and browsing habits of the subjects in question, and provide parents with the opportunity to limit the online content that can be access by young children and teenagers. Everything from chat programs to media downloading can be incorporated into this process – providing a close look into the goings-on of the users.
One of the most dangerous mediums for young children and teens is the overwhelming availability of social networking websites on the internet today. While these forums can be used to stay in contact with far-away family and friends, and can promote open-mindedness and a sense of community, there will, inevitably, be those who would seek to take advantage of those individuals willing to share information about themselves. Children often forget (or never consider) that strangers presenting themselves as trustworthy friends and confidants are likely to be dangerous in the extreme. These criminals are insidious – promoting themselves as understanding and attentive – all the while gathering private information, and potentially seeking the opportunity to arrange meetings outside the public eye.
Maintain Privacy and Discrete Security
Parents are not helpless against such dangers, however. Proper education regarding the dangers that can lurk in the virtual world is important, and the addition of subtle (but high-quality) monitoring software can provide a level of protection that would be otherwise difficult to obtain with today's hectic lifestyle. This can be especially useful for those parents that work long hours or off-shifts, as they may not be able to personally track the online activities of their children as closely as they'd like.
The dangers posed by online predators are impossible to deny. With the nightly news full of sad, frightening stories of children that are snatched away by those who would seek to harm them, or take advantage of their innocent nature, the need for spy software is made very obvious. While it may not be entirely possible to eliminate such despicable personalities from society, parents can certainly take the extra steps to protect their children. Spy software can allow a parent to keep an eye on their young children and teenagers without compromising their relationships – promoting a sense of trust and involvement.