Intercept Instant Messages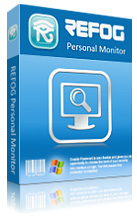 My children are using my computer to do their homework and occasionally play some games. My purpose for Refog Personal Monitor was trying to figure out whether they spend more time doing the former than the latter. I was able to track their activities, and shift their attention away from certain Web sites with cruel Flash games.
Сompatible with: Windows 10, 8.1, 8, 7, Vista; Mac
Monitor Online Chats and Intercept Instant Messages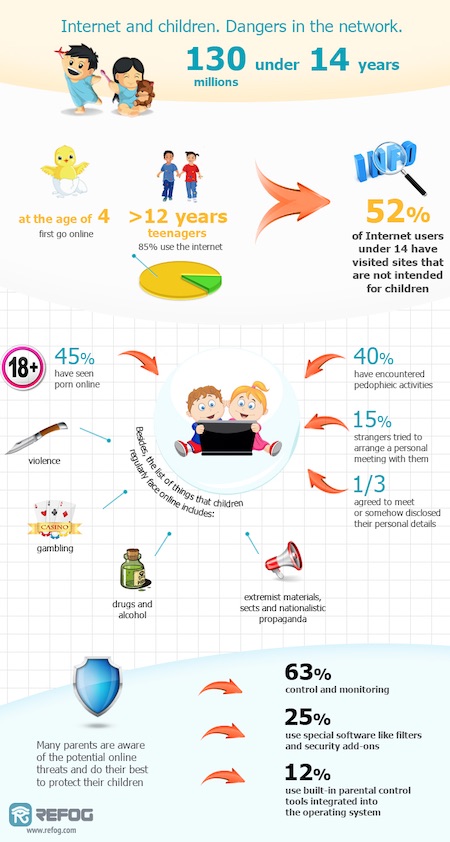 Do you know who your kids are chatting with? Do you have an idea what they are talking about with their anonymous friends? Safeguard your kids and family by monitoring chat conversations with REFOG Personal Monitor!
What are your employees doing when you're not looking? Working hard or hardly working? Ensure quality service in your absence with REFOG Personal Monitor!
REFOG Personal Monitor logs and monitors all activities on the computer where it is installed. Sounds simple? Try installing a competing product, and see if you can read through the raw log files! REFOG Personal Monitor not only records the activities, but does it in a way that's clear for you to understand. All conversations are sorted and time-stamped to allow you to see who said what and when. REFOG Personal Monitor recognizes popular instant messengers such as Facebook, Yahoo! Messenger, MSN Messenger and AIM, captures chats typed in these messengers and provides clearly legible chat logs.
Protecting your kids is not easy, and they don't make it any simpler. If they know they're being watched, they'll try to circumvent the system by attempting (and failing) to uninstall REFOG Personal Monitor, trying to disable it or modify its settings. They won't succeed in that thanks to the built-in protection featured in REFOG Personal Monitor, but why let them know at all? REFOG Personal Monitor can run silently and completely hidden from bare eye. In fact, it'll stay hidden even at close examination! REFOG Personal Monitor window will not appear in the list of active windows, and its process won't show in the Task Manager. It can't be unloaded or disabled without your master password!
Install REFOG Personal Monitor and configure it to capture instant messengers, no matter if AOL, MSN or Yahoo messengers are installed. Unlike competitors, REFOG Personal Monitor will not only capture mouse and keyboard, but will actually keep a log on who talked with whom, who said what and when. A configurable stop-word alert allows you seeing immediately if any of the pre-defined keywords was typed. In fact, why seeing it later when you can know it right away? REFOG Personal Monitor will send you an email alert immediately if a keyword from your list is typed!
Working hard to improve employee productivity? Monitor your employees' activities with logs and periodic screens shots to show them proof. Install REFOG Personal Monitor on all computers in your office in a matter of minutes. Don't waste your money on expensive surveillance equipment! REFOG Personal Monitor can do just the same but better! No special training and no advanced skills are required to operate REFOG Personal Monitor.