Look After Your Kids When You're Away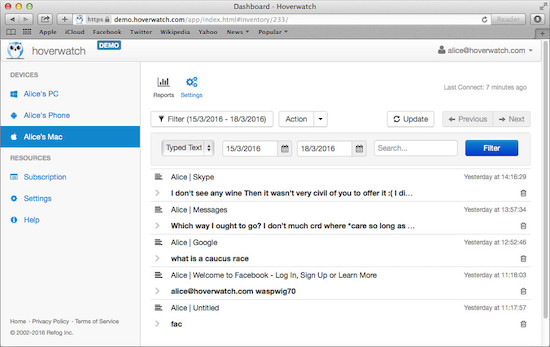 You cannot be there for your kids 100% of the time, but you can still look after them even when you are away. REFOG Personal Monitor makes it easy to monitor the activities of your Mac PC, alerting you instantly if any unwanted activity happens.
Worried about the kids playing too much on your computer? Want to be aware who they talk to behind your back? Concerned about Web content they are viewing? You can help by installing Refog Personal Monitor!
The Complete Surveillance Solution for Your Mac
REFOG Personal Monitor replaces costly surveillance systems with a highly customizable, easy to use software solution running in background on your Mac. REFOG Personal Monitor runs silently in background; it cannot be seen, disabled, uninstalled or tampered with by anyone without your master password.
Instant Alerts
Even the best monitor is truly useless if it's too late to intervene. REFOG Personal Monitor offers constant protection of your family by alerting you about unwanted activities by email. You can count REFOG Personal Monitor to warn you just in time to take immediate measures to get your kids out of trouble.
Easy to Install and to Use
REFOG Monitoring Software installs in just a few clicks. There are no cumbersome settings to configure to begin using REFOG Personal Monitor, yet all the important customizations are there for you. Download your free evaluation version and see how easy it really is!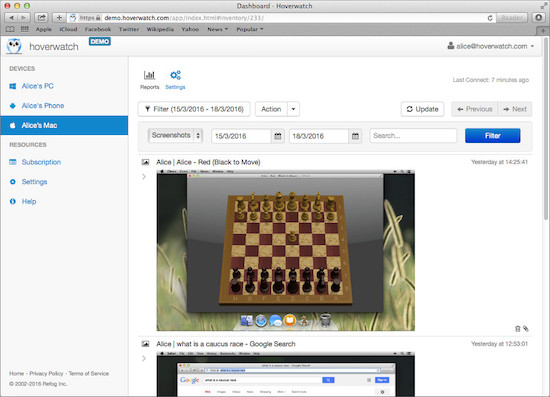 Monitoring All Activities
REFOG Personal Monitor makes it easy to monitor all or some activities occurring on your computer. You can record keystrokes typed on your Mac, watch Web resources visited, and log applications launched. In addition, REFOG Personal Monitor makes periodic captures of your Mac's desktop to better illustrate what's going on at the moment.
Invisible Operation
REFOG Personal Monitor runs silently in background, with or without an application icon visible. It can be completely hidden from anyone's eyes, running silently and invisibly in background while logging all the activities.
Complete Security
REFOG Personal Monitor protects its operation against tampering, making it impossible for anyone without your master password to even see the program running, let alone tampering with or uninstalling it.