The Cloud-Based
Watching your PC while you are away was never simpler. Just launch Refog Software, type your login and password and log in to your cloud account from anywhere in the world!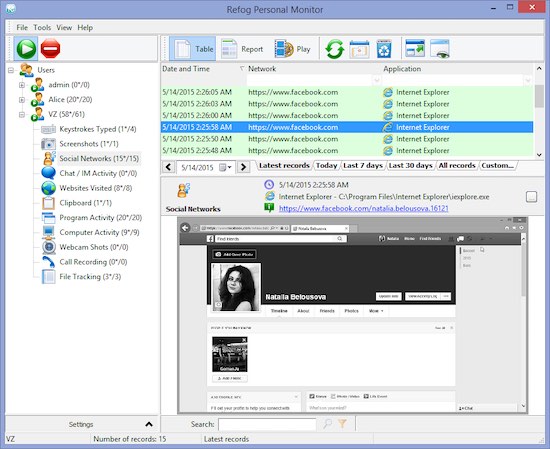 Perfect for Family Use
Refog was designed to skip on the bloat and include all the features the family needs. The tool will record every key pressed on your computer, but that's not all! It will log every Web site visited on your computer, and decode every link being clicked. It will log every app being launched, and record for how long it's been used.
We live in a social world, and you can rely on Refog Spy for capturing chats in most popular instant messaging apps and social networks (think Twitter or Facebook). Finally, Refog will make periodic screen shots of your computer's desktop to better display what's going on.
Cloud Access
Refog comes with 3-days free access to your personal cloud. All logs collected by Refog will be stored in your cloud account, and you will be able to use any Web browser on any device to sign in and review your computer activities.
Prominent and Invisible Modes
Refog can be launched as a regular app, but you can configure it to run fully invisible in your system. Just mind the hotkey you've assigned to call the tool up!