Computer Surveillance Software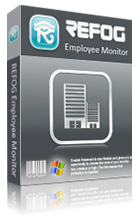 My personal opinion of the monitor in short is this piece of software is invaluable. I have caught several employees using business PCs for personal business using it as well as 1 employee "cooking the books" for personal gain.
Сompatible with: Windows 10, 8.1, 8, 7, Vista; Windows Server 2008, 2012, 2016
For monitoring Terminal Server sessions please use REFOG Terminal Monitor
Why You should Implement the Use of Computer Surveillance Software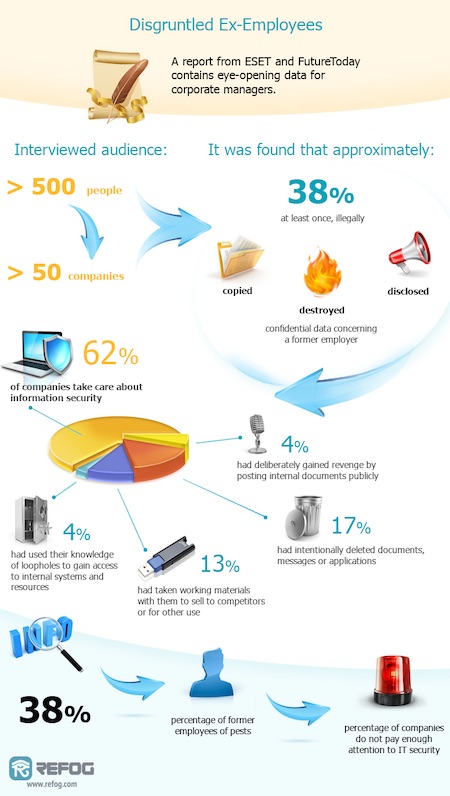 Refog Employee Monitor intercepts and logs more types of events and activities than any competing tool in its class. The tool can monitor key presses, log chats and conversations, record Skype voice calls, take note of visited Web pages, identify logon/logoff events, track application usage by recording start/stop time of any game or program and illustrate all that with periodic screen captures. Below is a brief list of activities tracked by Refog Employee Monitor:
Everything they type including Web forms
Chats and instant messenger conversations in any language
Communications in social networks
Emails and webmails
Opened Web pages
Launched games and programs
Logon and logoff events
Voice calls carried in Skype
Snapshot images of computer screens
And much more
Advanced Cloaking Technologies
Refog Employee Monitor is designed to run silently and unobtrusively straight out of the box. Thanks to advanced cloaking techniques, our logging solution is highly discreet, and does not reveal its presence to the user. Our highly advanced cloaking technology ensures that Refog Employee Monitor does not appear in the list of processes in the Task Manager, displays no icon in the notification area, and does not appear anywhere else where it could be spotted. You can invoke Refog Employee Monitor by pressing a pre-defined combination of keys, but changing settings, disabling or uninstalling the product will require the use of a master password – the password that only you set and know.
Remote Access
You can easily access all recorded activity from a remote computer. The remote access functionality allows you to stay tuned about what's happening on your computer.
Real-Time Alerts
Real-time alerts are delivered straight to your inbox if event from a pre-defined list happens. You can specify which events Refog Employee Monitor should report about, and maintain a personalized list of stop-words. An instant email alert will be sent if a word from the stop list is encountered. False alerts are nearly eliminated by the use of advanced pre-defined templates.
Screenshots
Refog Employee Monitor illustrates activities with periodic screen captures. These screen shots make understanding what's happening much easier than plain text logs.
Monitor Chat and Conversations
Refog Employee Monitor can distinguish between a Web form and a chat or instant messenger application. Conversations occurring in all popular chat programs are delivered before your eyes in conveniently formatted and nicely laid out form, making it easier to review long chat logs.
Skype Calls
Refog Employee Monitor is one of the few solutions that can actually record voice calls occurring in Skype and similar VoIP programs. You can play back conversations recorded by Refog Employee Monitor with any media player.
Wasting Time at Work: Improving Employee Effectiveness
How many hours do your employees waste every day? Chatting with friends, reading news, browsing the Web and entertaining themselves with 'office killer' games, employees in a typical office waste as much as 35% of their working hours, according to a Microsoft survey performed in 2005 [1]. Microsoft surveyed employees of large corporations, and discovered unclear objectives, lack of team communication and ineffective meetings to be the top time wasters. But is it also true for small and medium-size businesses?
Owners of small and medium-size businesses find themselves in a different seat. Running small businesses leaves no room for unclear objectives. Small teams eliminate miscommunications, and corporate meetings are better left to those monster corporations. Does this mean that small business employees are more effective than those employed by large corporations? Not necessarily.
Small business owners often find their employees wasting time chatting, playing casual computer games, reading news or browsing the Internet pointlessly. While browsing the Web and communicating with customers over instant messengers might be a legitimate part of employees' everyday activities, it is hard to distinguish between what's being done for work and what's for fun.
Fortunately, small business owners are not left without tools that help them reduce or prevent unauthorized employee activities.
Refog Employee Monitor makes it easy to intercept and record employee activities that lead to the most time wasted. The employee monitoring tool intercepts keystrokes, tracks all Web sites visited by employees, logs chats and conversations in common instant messengers, keeps track of applications they run and files they use, and takes periodic captures of their computer screens.
Refog Employee Monitor is easy to learn and to use, and does not require business owners to become security officers. The available intelligent filters make it simple to glance through employees' essential activities while skipping assigned tasks. The intelligent chat module recognizes common instant messengers such as Facebook, Whatsapp, Viber, Telegram, Skype & … Messenger, and produces chat logs in a legible, human-readable format. Instant alerts notify business owners if any of the pre-defined events occurs, such as if an employee types certain key phrases or runs certain applications.
With Refog Employee Monitor, it's up to the business owners whether or not to advertise the computer surveillance system to employees. The available invisible mode makes Refog Employee Monitor completely hidden from employees, while password-protection makes it impossible to circumvent, disable or uninstall. All in all, Refog Employee Monitor is an extremely cost-effective, result-oriented computer surveillance system that does not require any wiring or extra hardware.
[1] Microsoft Corp. "Survey Finds Workers Average Only Three Productive Days per Week"
Summary: How many hours do your employees waste every day? Learn how to improve employee performance and reduce the time waste with employee monitoring software.