MONITORING OF EMPLOYEES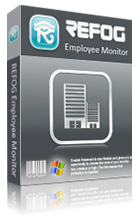 Thanks to your products, our employees spend less time chatting and more time working. Employee Monitor helps us keep confidential information inside the company.
Сompatible with: Windows 10, 8.1, 8, 7, Vista; Windows Server 2008, 2012, 2016
For monitoring Terminal Server sessions please use REFOG Terminal Monitor
What is Refog Employee Monitor?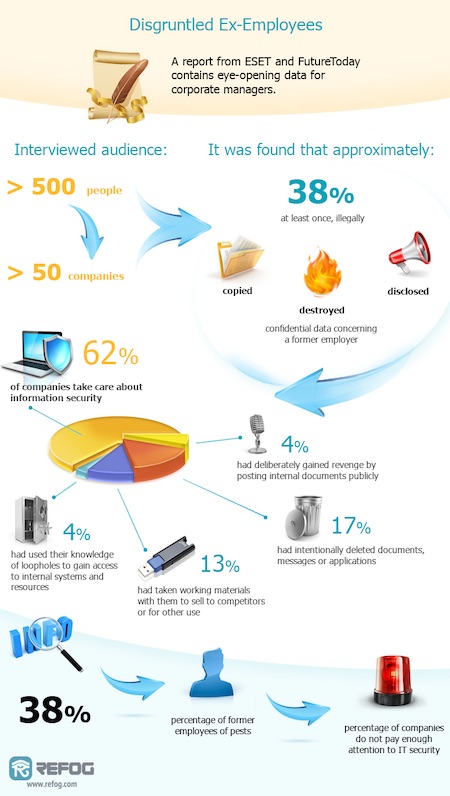 The problem of monitoring how employees spend their office hours is not new. This difficulty was encountered thousands of years ago, when masters had to keep track of the productivity of serfs. It was at this time that the word "stimulus" came into being. This word is translated from Latin and refers to the pointed stick used by drivers to direct donkeys. Throughout history, many different types of "stimulus" have been employed in the workplace.
Watching employees: from BC to now
Back then it was an epic and grandiose time. Galleys plowed seas and stern slave drivers used whips and "nice" words to stimulate galley slaves. Taking this into perspective from the modern point of view, it is interesting to recognize the similarity between then and now. The forefathers of modern-day office managers had the same objectives to ensure that working time of ancient office workers was spent productively without unnecessary downtime.
The 21st century equivalent to the "pointed stick"
And what about the 21st century? Software for monitoring employees and computers has replaced those pointed sticks of yore. In today's society of employee tribunals and labor laws, covert "stimulus" makes sense since you cannot whip each employee's back; instead, you can always drop a "nice" word via e-mail! "Big Brother" is used to stealthily manage the situation, while employees face a new challenge of trying to avoid the monitoring capacity of their computers. Of course, it is no secret that there are a number of drawbacks to employee monitoring and control software. These "holes" are exactly what employees use to avoid detection:
If the system starts to slow down, it is likely that the boss has just "connected". The worker then closes digg.com pronto. If the mail client starts running in a strange manner, there is a very real possibility that the worker is being watched. In which case, the worker moves quickly to kill the solitaire and open MS Word. If the antivirus software starts notifying the worker of some detected activity, it is a signal to exit Microsoft Messenger as fast as possible. There are office employees who are 100,000 times smarter than an iron. Of course, this is why they work for you, right? Monitoring a smart employee with flawed software is just making a fool of oneself. Here are some of the methods and arguments that workers use to avoid detection:
These crafty fellows use secure connections (https). As a result, the boss will only see an empty link. For example, it is possible to access a mailbox via a web interface, using a simple log-in and message composition procedure. Communication in Microsoft Messenger is very difficult to monitor if a worker is connected directly to the server And those especially wily employees always have the same argument. There are five of us working from the same computer - why was it me who visited www.bigboobs-pamella.com? As a boss, you'll be keen to know if there is anything that advanced computer science can offer to catch out these lazy (but smart) workers. Of course there is!
Refog Employee Monitor – monitoring computers effectively
Refog Employee Monitor is smarter than the smartest "iron". It is as stable as the pound sterling and as stealthy as a Refog agent. Monitoring the computer, intercepting Facebook, Whatsapp, Viber, Telegram, Skype & … Messenger, keeping record of office hours – it can do all of this and more. The software has been designed with the following features:
Clear and simple interface: the program is extremely simple and quick to master
Keystroke logging: provides information of exactly what the employee types
Screenshot saving: all user activities are clearly visible
Monitoring visited websites: this function provides a full and detailed report to show whether the employee has been working hard or not!
E-mail notification of forbidden words: for instance, if a careless employee types "resume" or "job search", you are instantly informed
And to top it all, it is practically impossible to detect and deactivate the software. Are you impressed? If so, then why put off buying it for tomorrow?