PC Surveillance Software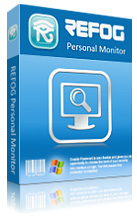 My children are using my computer to do their homework and occasionally play some games. My purpose for Refog Personal Monitor was trying to figure out whether they spend more time doing the former than the latter. I was able to track their activities, and shift their attention away from certain Web sites with cruel Flash games.
Сompatible with: Windows 10, 8.1, 8, 7, Vista; Mac
The Benefits and advantages of installing PC surveillance software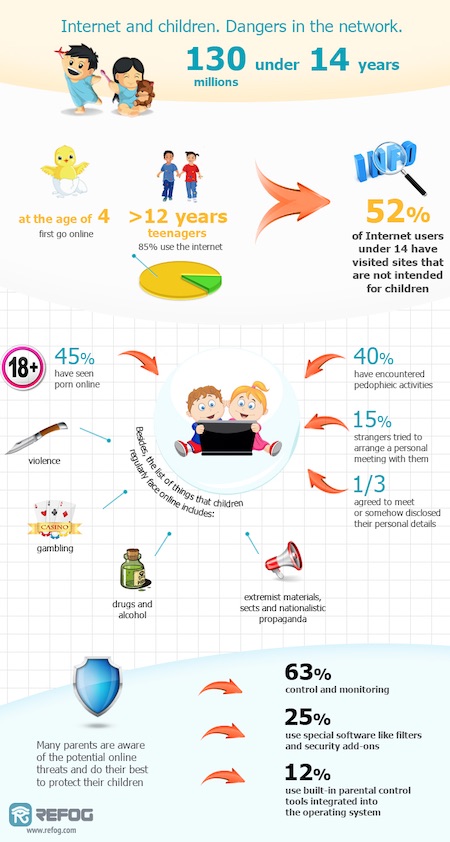 The lifestyles many of us lead today are hectic, overbooked and exhausting. In the midst of this, there are inevitably opportunities that will be overlooked, disregarded or allowed to fall through the cracks. While we struggled to keep up with the obligations we give ourselves, we will often address only those concerns and issues that appear as immediate (generally physical) dangers to our families and those we care about. This unfortunate side effect of the modern world is understandable, but does not have to be accepted as an unavoidable fact of life. There are steps that can be taken to protect your loved ones from those dangers that exist in the virtual world, without compromising all of your time.
Why Do I Need Computer Surveillance on My PC?
While we would all like to believe that our families are safe and secure within the confines of their own homes, there are dangers that lurk around every corner of the online universe. And while at some point, we must rest, these dangers never sleep. They are many and various and can be insidious and subversive – appearing benign or even benevolent. The growth of the internet has expanded the reach of criminals and online predators to a frightening distance – and the inherent willingness of children to make new friends and open up their lives to strangers often makes them easy targets. These criminals can insinuate themselves into the lives of their victims by appearing friendly and generous, avoiding behaviors that might send up red flags as to their true intentions. To the innocent bystander, their actions may seem harmless, but once the circumstances of the communication are examined, the truth of the matter can be revealed and the danger can be addressed.
When it comes to sharing information or providing details about personal interactions and activities, children (especially teenagers) can tend to be secretive rather than forthcoming with their parents and other figures of authority. This can also be the case if your child or teen has become the victim of cyber-bullying. The embarrassment of being a victim can typically result in withdrawal and an unwillingness to admit to the truth of the bullying.
In the case of less aggressive, but equally devastating possibilities, there is always the risk that a skilled hacker or tech-savvy criminal can break through your computer's defenses and steal your family's personal and financial information. Identities can be stolen and your finances can be compromised – sometimes beyond repair. Sadly, one of the most frequent causes of this invasion is the careless browsing habits of a user (either child or adult), or the innocent clicking of a link that can result in the installation of malicious software.
How Computer Surveillance Will Protect My Family
Parents are not without options, however. With the growth and development of the internet, there has also been growth in the realm of online security and surveillance. The objections of righteously offended teenagers can be a strong deterrent for many parents against checking into a youngster's online activities, but the proper computer surveillance software can allow access to this information on a 24 hour basis – without ever alerting a user that they are being tracked. In situations such as these, sincere vigilance and attention to detail can make all the difference. Unwary users (again – both child and adult) will be unlikely to try to disguise their habits if they are unaware that an authority figure is examining them. This can permit the timely identification of dangers or potential security risks, and subsequently put a halt to activities that could compromise the well-being of your family. Proper surveillance can also be combined with internet filters which can block websites and programs that could be considered inappropriate, dangerous or obscene. A parent can gain peace of mind without having to cram extra hours into an already busy day.