Protect Your Children Online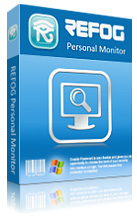 I have two teenagers spending most of their time before their computers. I had no clue what they were doing there! Thanks to your child monitor, I feel I am back in control now without them even knowing.
Сompatible with: Windows 10, 8.1, 8, 7, Vista; Mac
How to Use Undetectable Methods Guaranteed to Protect Children Online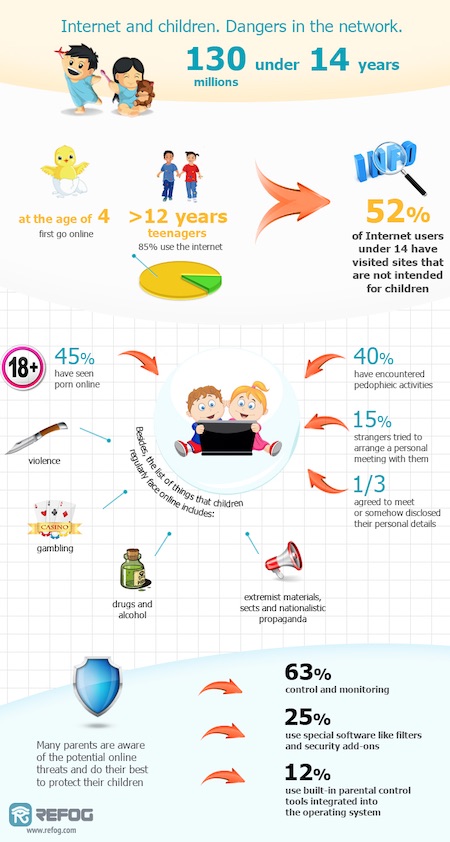 Online safety for children should be one of the top priorities for responsible parents. There are innumerable dangers lurking online for the unwary, but children are exponentially more vulnerable because they do not have the same capacity as adults to understand the dangers which exist. Parents have a responsibility to protect their children no matter where they are or what they are doing, but it is impossible to be everywhere and to monitor children all of the time – except with software keylogging tools, you can monitor them 100% of the time when they are online!
Software keylogging tools are unobtrusive and will discreetly monitor your child's online activities, running in the background and undetectable. A software keylogger will record every keystroke, every mouse click and record every website visited on the Internet as well as monitor email and Instant Message usage. An advanced software keylogger will also be capable of recording voice communication over the Internet, for instance recording Skype calls or chat over popular VoIP tools such as Microsoft's Live Messenger.
Here are some of the most popular benefits of using software keylogger tools to protect your family:
Ease of Use
A good software keylogger will not need you to have an advanced degree in computer science – they will be easily installed in a minute or so and provide an easy-to-follow set of instructions for deploying the software keylogger tool.
In addition, they will easily lend themselves to use on a PC or Mac, and will be simple to use in practice, providing you with accurate and up-to-the-second information on just what exactly your child is doing online and who they are interacting with.
Undetectable and Unobtrusive
Software keyloggers will run quietly in the background and provide no indication that they are recording what is happening on the computer. Quality is essential if you are to be able to monitor Internet usage without detection and this is where free software keyloggers are not suitable. A freeware software keylogger will induce latency – this is where there is a jumping or temporary freezing of the screen at certain intervals as the data is processed through the software keylogger, causing a noticeable slowing or "hanging" of the computer operation.
Taking and Storing Screenshots
A good quality software keylogger will be able to take screenshots of the computer at set intervals and store them for later reference. This will provide a complete overview of computer activity which is simpler to read and understand than a straight table of keyword strokes. You will be able to instantly see who your child is communicating with and what they are doing online with a good quality software keylogger.
Simplified Updating
Again, a good quality software keylogger will provide for automatic updates and patches to be applied so it is always current and continues to deliver unobtrusive monitoring of the child's computer activities. This also means that the inherent security of the child's computer is always maintained, leaving no holes through which a malicious attacker can gain access or control over the computer and your home network.
Child Proof and Tamper Proof Security
Many Mac and PC based software keyloggers lack the inherent ability to protect themselves and the data they capture from tampering by the user or child. The information they provide can only be relied upon if it is secure itself, and a password protected software keylogger is essential if you are to be able to rely on the information it provides. If a software keylogger can be accessed by your child, then this means that they can delete or modify the information they capture, which means you may miss something important or lack the knowledge that your child is being exposed to malicious or dangerous Internet activity.
Try for Free and Without Obligation
A high quality software keylogger will not be afraid to let you test it out first – a hallmark of a high quality software keylogger is a free trial to let you road test the features and protection it offers. You should also see a money back guarantee if you do buy the complete version of the software keylogger, so you are absolutely sure you have made the right purchase decision.
Your child's safety is paramount, and you cannot monitor them all of the time, but online activities are easily monitored. With so much risk and danger to children in the world, you can and should protect your child online and a software keylogger provides you with the simple and easy-0to-use means to do so.