What is a keylogger?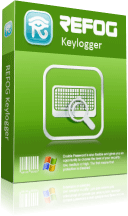 I have two teenagers spending most of their time before their computers. I had no clue what they were doing there! Thanks to your child monitor, I feel I am back in control now without them even knowing.
Сompatible with: Windows 10, 8.1, 8, 7, Vista; Mac
Software and hardware intended to secretly track the activities of PC users have become widely spread recently.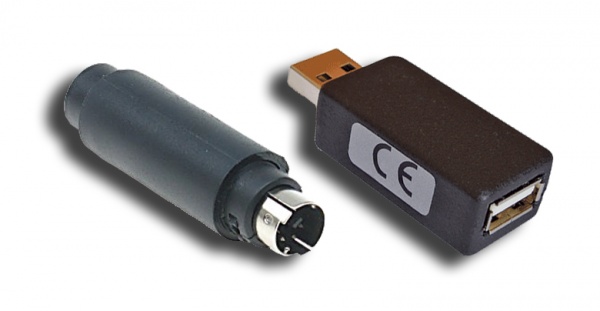 Administrators (information security departments in enterprises and organizations) use approved monitoring software products to control the security of their local area networks. They make it possible to record users' activities, processes, the use of passive objects, and also undoubtedly identify users and processes that are related to certain events in order to prevent security violations or ensure unavoidable responsibility for certain actions. It is this feature (depending on the level of its implementation) that makes it possible to control that users follow the rules of secure work with computers and security policy accepted in organizations.
There is a very subtle difference between security monitoring products and spyware products - the difference is between security management and security violation.
The presence of the following special features turns a monitoring product into a spyware one:
the prior configuration of the monitoring module (client, agent, etc.) and getting a «ready-made» executable file that neither displays any messages nor creates any windows on the screen during its installation;
built-in tools for the delivery and installation of the configured module onto the user's computer.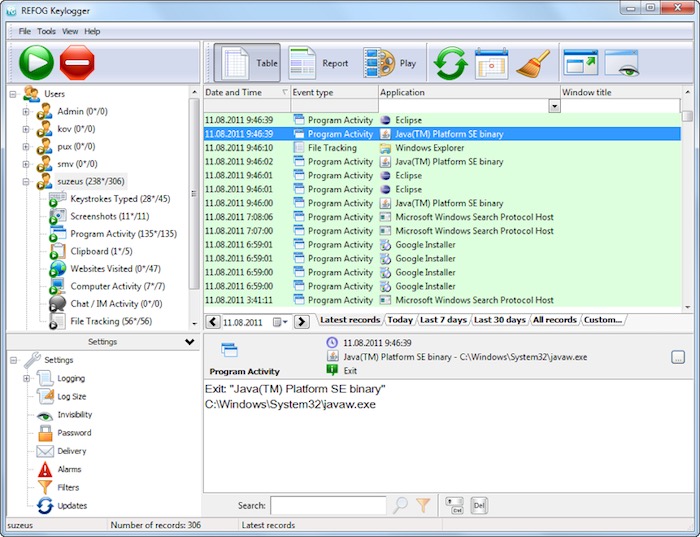 For the product to be of little use for spy purposes and unauthorized use, the following conditions are to be observed:
installing and configuring the monitoring module only during a direct physical contact with the user's computer;
obligatory administrator rights for installing and configuring the program.
Exceptions here are cases when the plotter is the administrator for instance.
It should be mentioned that the legality or illegality of using monitoring (and spyware and key logger) programs depends on the legislation of each particular country (or administrative unit, i.e. state, autonomous republic, etc.) and also on following the rules of using these programs prescribed by the law.
What keylogger software is used for.
Their use gives quite wide opportunities to a specialist responsible for the information security of an enterprise. He can do the following:
detect all attempts of unauthorized access to confidential information with the exact time and network workplace this attempt was made from;
detect unauthorized software installation;
control the use of personal computers in non-working time and find out the aim of this use;
detect all cases of the unauthorized modem use in the local area network by analyzing the facts of launching special applications installed without authorization;
detect all cases of typing crucial words and word combinations, preparing any crucial documents handling which to some third parties will * lead to material damage;
detect facts of unsuitable PC or Mac use;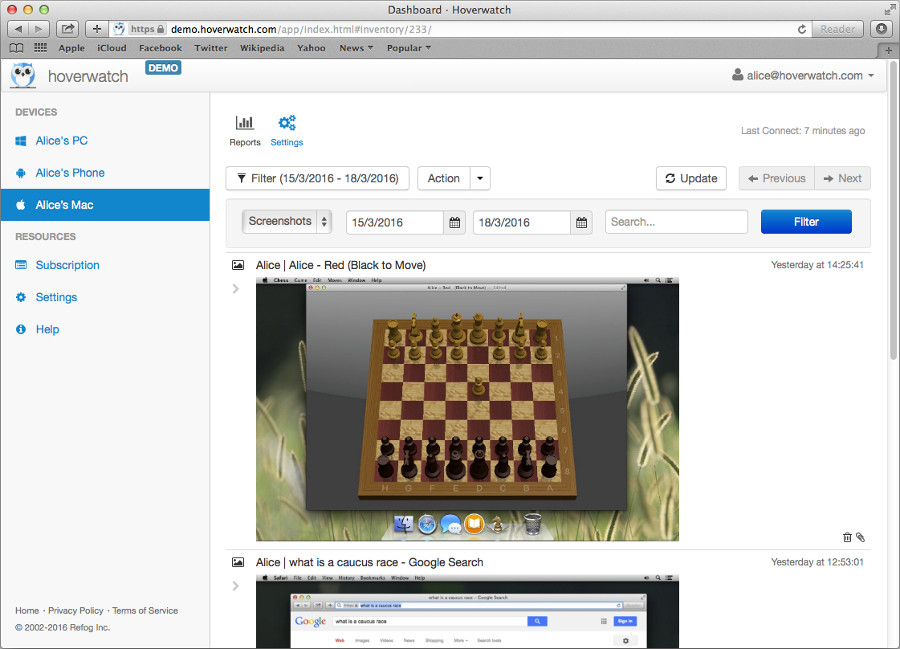 get reliable information according to which the information security policy of an enterprise will be developed;
control access to servers and personal computers;
control his own children when they are surfing the Net;
perform information audit;
research and investigate computer incidents;
perform scientific research related to the accuracy, quickness and adequacy of the staff's responds to external influence;
determine how loaded computer workplaces are in the enterprise;
restore crucial information after failures in computer systems, etc.
What is a Keylogger and How Can It Protect Your Family?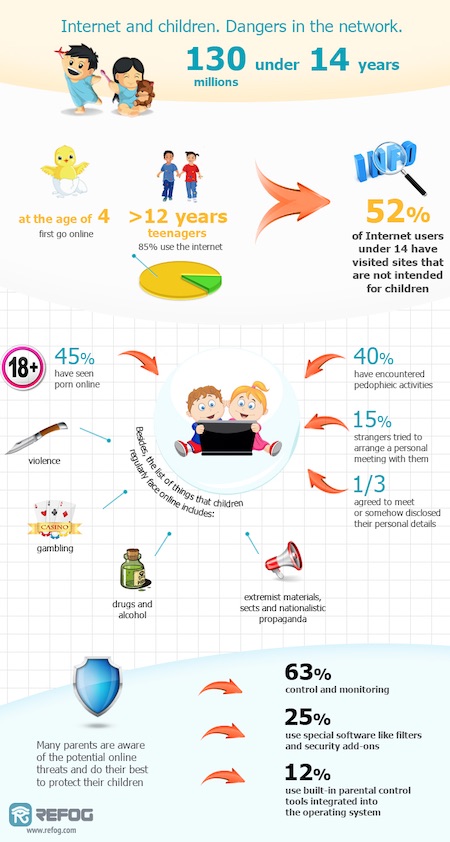 When you think about your home computer, what do you think about? Is it your portal to the outside world, a way for you to connect with old friends and coworkers, a way for you to organize your life, and a means of producing work? Have you also thought about what it is to your family members – your children – and what threats and dangers it poses to the safety of your data and the safety of your family? Is your home computer safe?
The Basics of a Keylogger
One way to make sure that your computer is safe is to install keylogger. Completely undetectable, keylogger records all the activity that takes place on your computer. It records keystrokes, capturing passwords and web and offline activity. It takes screenshots of web usage. It records all text copied from the clipboard. It keeps a record of all applications used. In short, it takes a complete picture of all the activity that takes place on your computer.
You may ask what good does that do my family? Why should I monitor what goes on when my computer is in use and I'm not there? For one, it protects you against identity theft and data loss from viruses and hackers outside your computer. For another, it lets you monitor what your family members are using the computer for. This is especially important when you have children that use the computer when you are not home.
How a Keylogger Protects Your Children
The risks children face when they use a computer are many. There are internet predators out there that target children and attempt to get personal information from them to access your information or worse, to try to abduct or form a relationship with your child. Also, many of the online games that children play have adult players as well. This provides a veritable playground for internet predators who want to target children to steal their parent's credit card information or worse.
There are also many children today who are bullied via the internet. With all the social media platforms available to children, there are many different ways that bullies can hurt your child. Mean emails, messages, tweets, and more can make your child's life very difficult. Often, your child will be reluctant to tell you about this bullying because they want to be able to continue to use the social network platforms despite the abuse they are suffering. With keylogger software you can see who your child interacts with, and when. You may be able to save your child from bullying or inappropriate relationships with just a simple download.
Another risk for children is something that is now called "media addiction." A child might say that he or she has a school project to work on, while they might be playing an online game or chatting with their friends instead. With childhood obesity on the rise, as well as studies showing that too much computer use can be bad for a child's developing eyesight, it is important that a child's computer use be limited each day. With keylogging software you can see if your child is really working on that project so that you can make sure there is plenty of time for exercise and family interaction. Keylogging software can help you help your child maintain a balance between the "real world" and the virtual one.
With keylogging software you know exactly who uses your computer and when. There are no questions in your mind, no suspicions of your family members, and no fear that your personal or financial information can be stolen. Since the software is silent and undetectable, only you will be able to access the stored information on usage, keystrokes, applications used, and web history. Your master password will allow you to rest easy when it comes to your home computer. In this day and age, when a computer's capabilities are so far-reaching, that means the danger is increasing day to day. Why sit and wonder and worry when there is a software that can ease your mind, and help you gain control of your family's computer use, and will help you to help your family.
REFOG Keylogger, SpectorSoft, Webwatcher, Ghost Keylogger, Elite Keylogger, lamBigBrother, Mspy, iSpyNOW, KeyCopy, KeyKeeper, Perfect Keylogger, SpyAgent, SpyBuddy is an example of well-known keyloggers. There are hundreds of such products in the world today. They differ in functionality, usability, report completeness, invisibility level and the level of protection against detection and deletion.