Online Safety For Children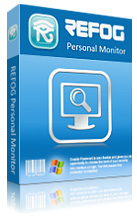 I have two teenagers spending most of their time before their computers. I had no clue what they were doing there! Thanks to your child monitor, I feel I am back in control now without them even knowing.
Сompatible with: Windows 10, 8.1, 8, 7, Vista; Mac
How to Maintain Online Safety For Children With Keylogger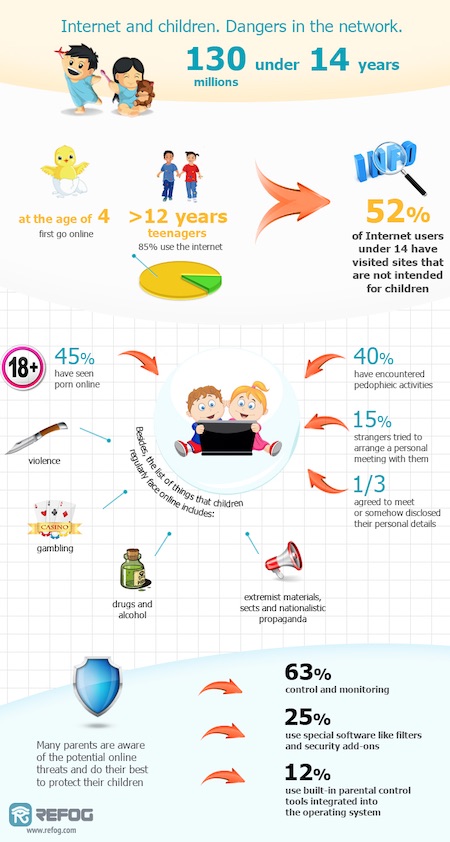 Children are vulnerable at any time, whether in the real world or online. You cannot be with them all of the time, especially as they grow older and become more independent, however you are able to monitor their online activities 100% of the time. The solution is a keylogger software tool.
Online safety is imperative, as the Internet carries numerous and serious risks ranging from use of adult websites and sites unsuitable for children, illicit surfing to websites and download of "games" which introduce computer malware and expose your computer to hacker attack, or simply from the risk of online predators and criminal elements seeking to groom and take advantage of children.
The good news is that online monitoring is simple, reliable and provides a means to ensure you know what your child is getting up to online all of the time.
Cyber Criminal Techniques Thwarted
Cybercrime is rampant, and children are especially vulnerable whether it be directly, with pedophiles and stalkers, or indirectly where gaining illicit access to your computer and personal information is the object.
Online crime is sophisticated, but it can be thwarted if you deploy the proper protection.
This includes simple, common sense precautions such as educating children on the use and misuse of computers and the Internet. Just as you educate your children on the risks of talking to strangers for instance, you can make them aware of what not to do online. This said, children do not always do as they are told or they may not understand the situation in real-life – this is where keylogger software is indispensable.
Keylogger software provides you with the means to know just what your child is doing online. This includes knowing what websites they visit, with or without your permission, who they talk to and exchange instant messages and emails with and what their online habits are.
Combined with good anti-virus and anti-spyware protection, you are able to stop cyber criminals from ever gaining access to your child, and in the event that they do, you will know about it in good time to stop whatever is happening.
Your child may not know that the "child" they are talking to is in fact a 40-year old pedophile. But if you can see the conversation which is going on, then you are best placed to deal with it if you know about it!
Online gaming sites and sites where "free" downloads are provided, are also hot spots for cyber criminals looking to persuade the unwary to download files: while some files may be legitimate, many are not and contain more than just the game your kids are looking for. Such sites are a major source of computer infections and hacker attacks which your child may be blissfully unaware of but you can be with keylogger software.
Keylogger Software in Operation
Keylogger software captures every key stroke, every mouse click and site which is visited on the Internet. Advanced keylogger software will also capture screenshots at set intervals of time, providing you with a visual picture of what your child is getting up to online. In addition, keylogger software will be able to record voice conversations over programs such as Skype as well as monitor email usage.
All of this can be conducted in the background, using stealth so the child is not even aware that you are seeing everything they are getting up to. While this provides teens with the illusion of privacy, the reality is that you can see at a glance exactly what they are doing, who they are communicating with and when, as well as what Internet habits they have developed.
Though you cannot be with your child all of the time, you can make sure they are always safe online with keylogger software. This is one of the positive aspects of the Internet and computer use, so be aware and be safe with keylogger software.