Browsing History
Web browsing history is an essential piece of information you absolutely must know if you are concerned about your kids' online safety. While Web browsing history is frequently perceived as a simple list of Web sites and individual Web pages visited by the computer user, in reality it's much more than that.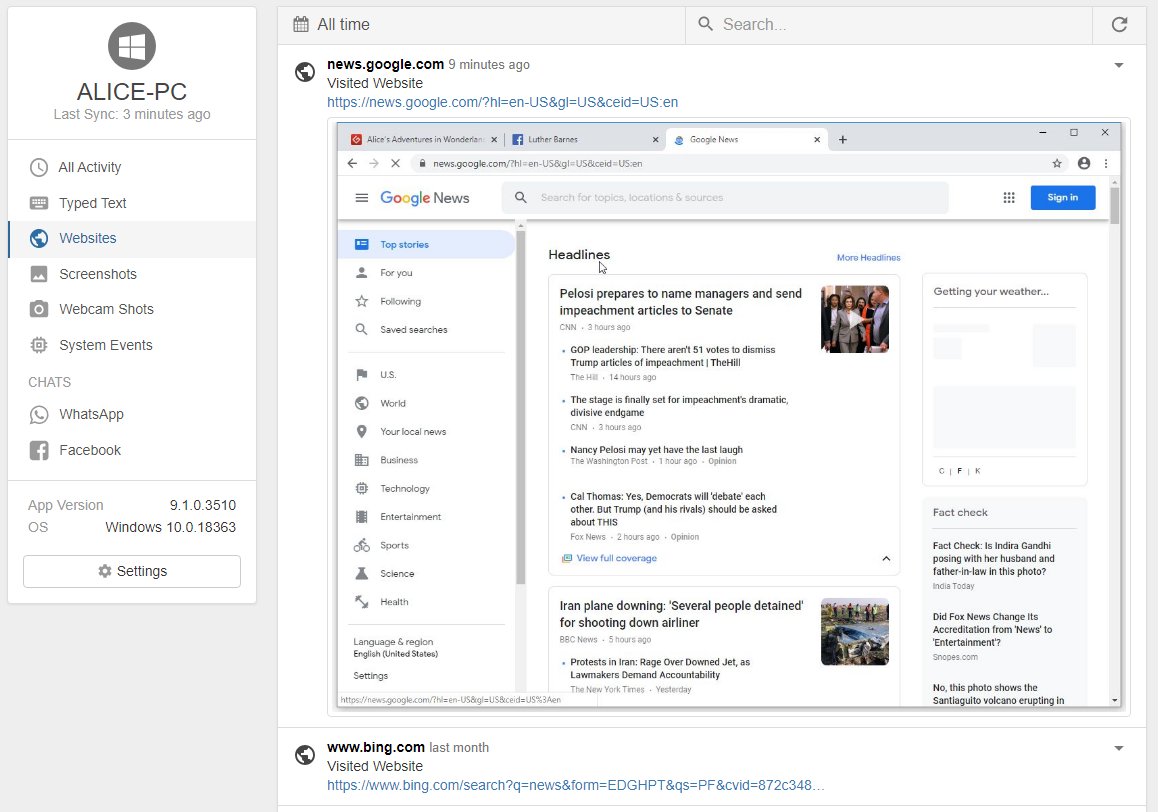 Modern Web browsers record and timestamp lots of additional data such as search requests submitted on all popular search machines and many third-party Web sites; the time spent on each page, as well as so-called transitions (the link that the user clicked when leaving the page).
While Web browsing history can be accessed by launching each installed Web browser and opening the History tab, it can be easily cleaned by the user manually or even automatically. Moreover, using the browser's Private browsing mode does not leave any traces in the History tab at all.
Even if the browsing history is enabled, manually reviewing the contents of the History tab can be a laborious and time-consuming experience. There are tools on the market making the analysis significantly easier by grouping entries by date and time or per Web site. Some of the better tools automatically classify Web history entries, identifying categories such as social, e-commerce, videos or adult content.
Use Refog to:
Log the URL's of all visited websites, regardless of the web browser used