Facebook & WhatsApp Tracking
In plain words, chat tracking allows parents monitoring their children's social media activities. On more than a handful of occasions, a silly tweet brought massive troubles to the poster. Do you know who your kids are chatting with on Skype, Facebook or WhatsApp?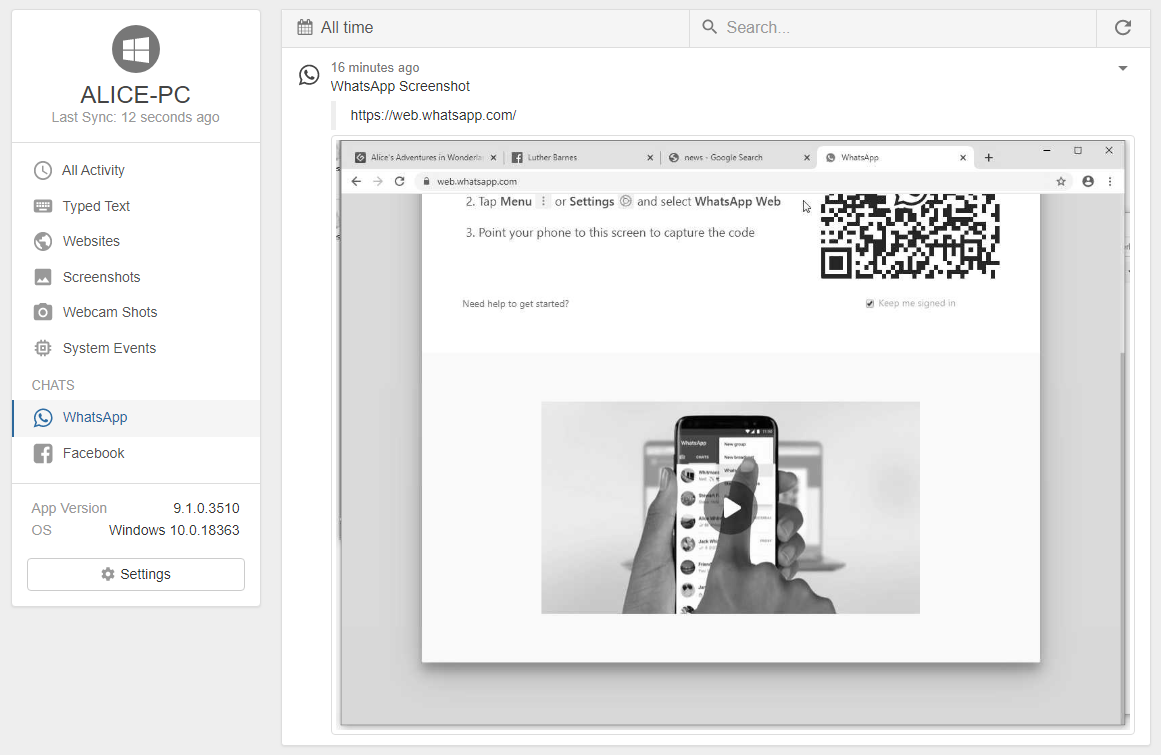 A simple, straightforward keylogger won't track anything but your child's posts; the names and replies of the other parties will never make it into the text log.
The one feature of Refog is the ability to identify, track and analyze conversations occurring in some of the most popular social networks and instant messaging apps. (For those that aren't supported, please refer to the Screen Captures section).
Use Refog to:
Read all messages in Facebook and Whatsapp, including deleted ones