Screen Capture
Who did your kids chat with? What's "xsm!fLe9"? Where does an offending comment belong? Was it a threat or a bad joke? Text logs along won't give you answers to any of those questions. Periodic screen captures help you put things into perspective.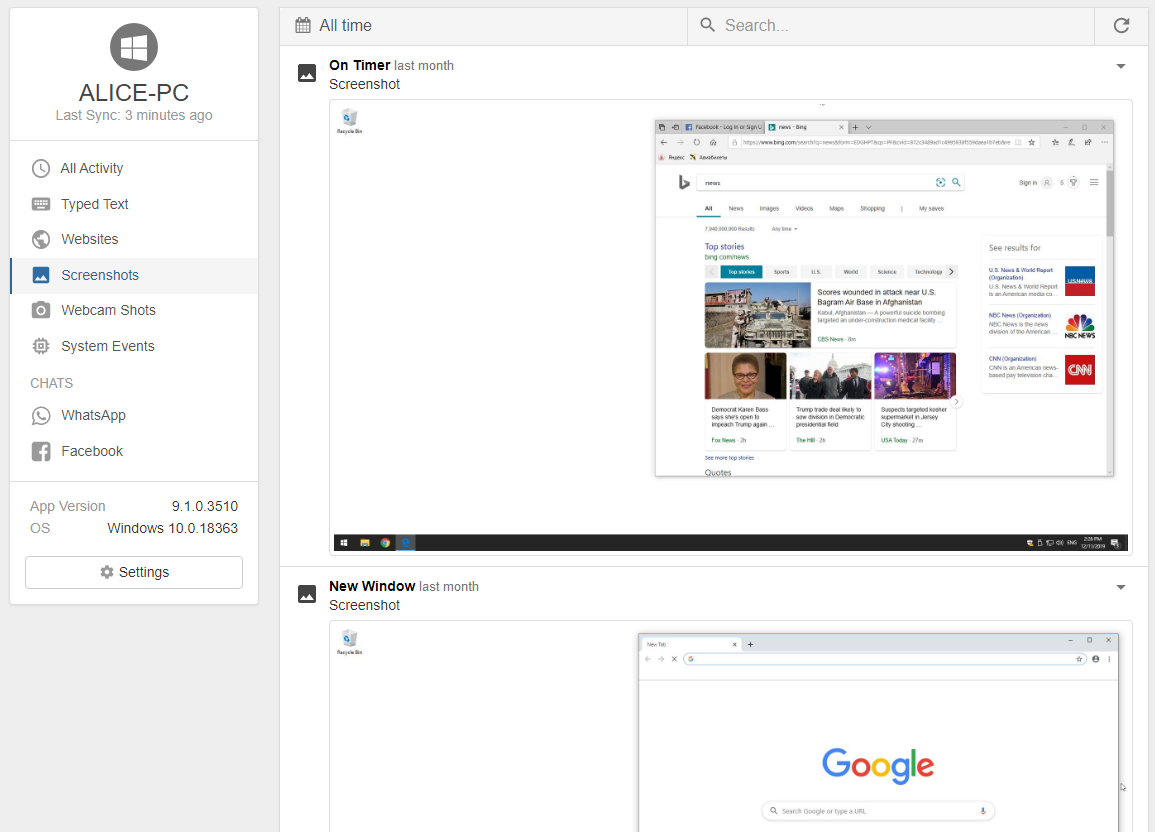 A single picture is worth a thousand words; this could not be more truthful in the world of keyloggers. Apart from capturing the input from the user's keyboard, Refog will also make periodic screenshots of the computer's screen. This can help you understand the communication context and the true meaning of the captured keystrokes, identify other parties in messaging apps and do a lot more at a single glance on a screen shot.
How does it work, exactly? A single screen shot will show all the running apps, the list of open windows or the current active window. If there was a chat, you'll see the other parties' names and their actual replies (something you won't be able to record with a plain keystroke logger). If there was a password, you'll see exactly what app or account that crippled password belongs to. And of course, you'll be able to see the apps they use – even if those are portable apps or apps they run from a flash drive.
Use Refog to:
Make screenshots of the desktop and launched applications, just like with a surveillance camera
Take photos of the user through the web webcam or laptop camera