How to Choose the Right Keylogger Software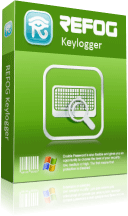 I have two teenagers spending most of their time before their computers. I had no clue what they were doing there! Thanks to your child monitor, I feel I am back in control now without them even knowing.
Сompatible with: Windows 10, 8.1, 8, 7, Vista; Mac
How to Evaluate What Kind Of Keylogger Software You Need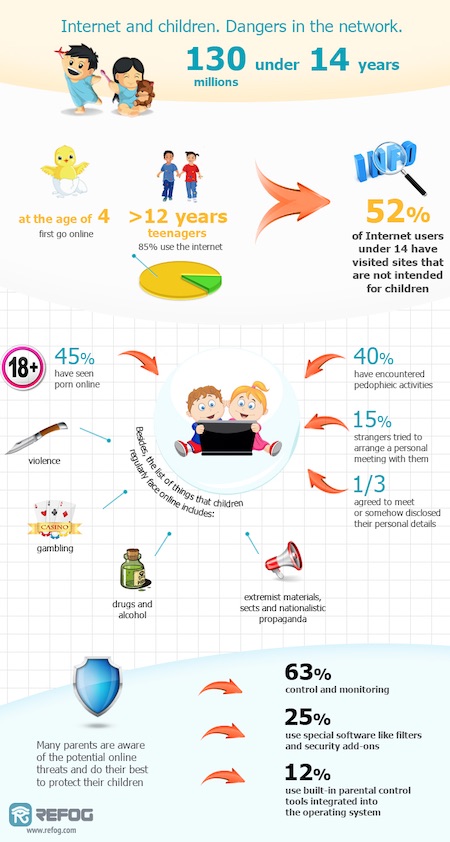 Keyloggers are great tools for managing and monitoring computer and Internet usage, however with so many different types and providers on the market it is difficult to choose which one is right for you. Just how do you choose between a hard based solution and a keylogger software program? What should you be looking for in keylogger software to download? What are the pros and cons of hardware versus keylogger software?
Read on to find out the answers to these and other important questions before making your decision.
Hardware Keyloggers are Simple "Plug and Play"
Hardware keyloggers are a device which is attached to the computer being monitored. Usually they are attached between the keyboard and the computer base, and they record all of the key strokes being made. They are extremely simple to install but they do have their downside.
For a start, the attachment of the device means that the user usually knows that they are being monitored. This has privacy issues and may be politically or diplomatically unacceptable – anyone with an independently minded teenager or disgruntled employee is only too well aware of the problem!
While they do not involve installing any software on the computer itself, the physical device can itself be stolen or damaged so it does not work. While you may then be made aware of this, this means that you will lose all of the data it contains because there is no redundancy back-up built into the solution – if you lose the device, you lose the information it has captured.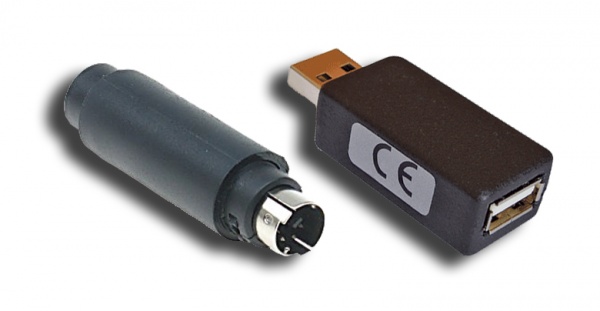 In addition, to recover the data that has been captured you will need physical access to the device and the computer it is attached to. This will restrict you in how you can access and monitor computer usage, and this may be unwieldy to use in practice.
Keylogger Software Solutions
Keylogger software is installed on the client machine being monitored and this allows for remote access to the information which is recorded. You can have the data sent to your email address or uploaded to aa server using FTP (file transfer protocol) or uploaded to a secure website you can access with a password and username. Once installed, you do not physical access again.
You can also set up the keylogger software to monitor different users on the same PC, and a good keylogger software will run silently in the background and be undetectable.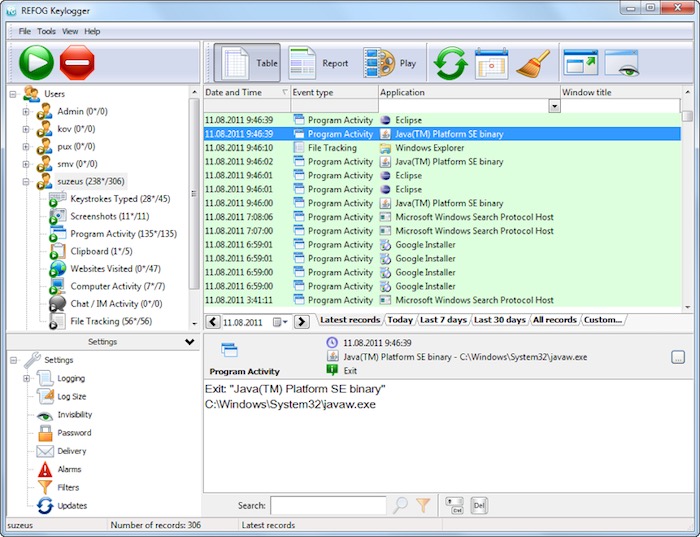 The downside of keylogger software is that unless you have high quality keylogger software it will be detected by anti-spyware or anti-virus programs (unless they are configured to ignore it). Some keylogger software will be detected by changes in the toolbar or other indicators, which will alert the user that they are being monitored. In some jurisdictions, use of keylogger software is illegal or violates privacy laws, so you must make sure you are not breaking the law where it is used.
For complex situations, keylogger software is a better choice than hardware keyloggers, however greater complexity may mean less simplicity and that means you may need help deploying the keylogger software and configuring it.
Keylogger Stealth
No matter how small a hardware keylogger is, its presence is easily detected by visual inspection of the computer. No matter how good keylogger software is, it can be detected if the user has the right tools and knowledge, though high quality solutions are tough to spot.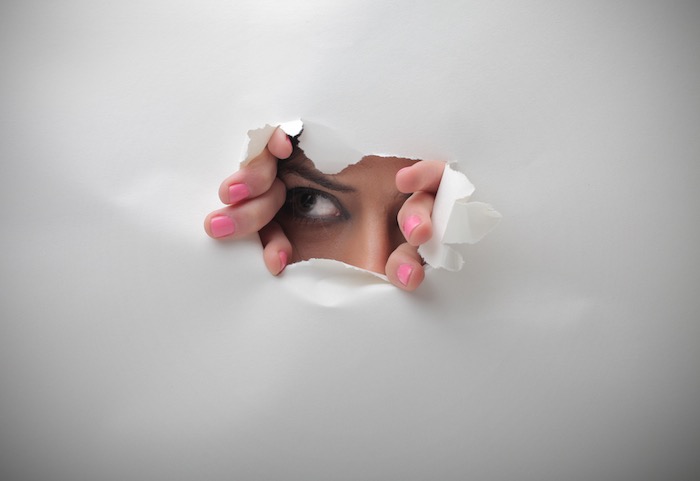 You can improve keylogger stealth by first performing a usage audit of the computer you are looking to monitor. This will help you understand whether an advanced keylogger software solution or a plug and play hardware keylogger should be deployed.