Software Keylogger Solutions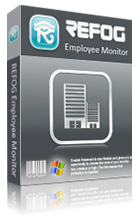 Thanks to your products, our employees spend less time chatting and more time working. Employee Monitor helps us keep confidential information inside the company.
Сompatible with: Windows 10, 8.1, 8, 7, Vista; Windows Server 2008, 2012, 2016
For monitoring Terminal Server sessions please use REFOG Terminal Monitor
The Primary Function of Software Keylogger Solutions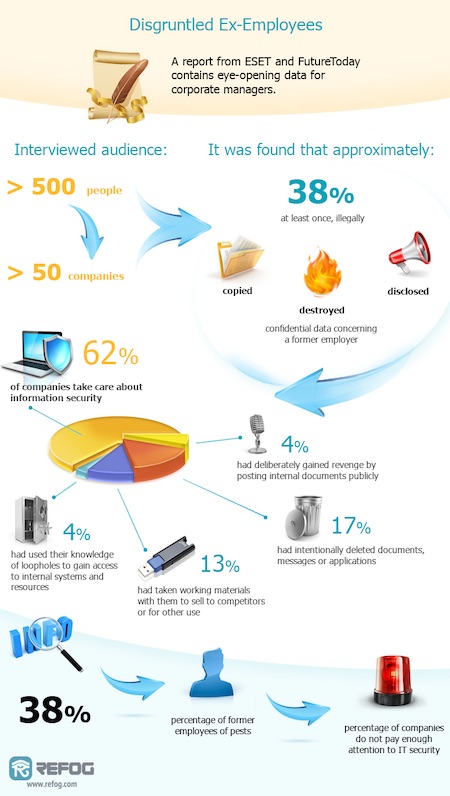 Do you know what your staff are getting up to on company computers? Are you struggling with employee productivity issues? Do you know if your staff members are misusing computer and network resources? How do you find out whether an employee is behaving maliciously towards other employees or even stealing valuable data on your business from you?
There is a simple solution – software keylogger tools which monitor PC use constantly and provide a traceable audit trail of employee activity on your computers and network resources.
Software keyloggers are able to run unobtrusively and are virtually undetectable, but they provide a constantly updated record of all the activity on a PC for you to monitor and review at your leisure.
Software keylogger tools are the perfect solution to ensure compliance with company Internet and computer policies, including enforcing email use for company purposes only and ensuring that banned or unlawful use of Internet sites is monitored and the miscreants identified.
There are issues in deploying software keylogger tools, so you should check with an attorney to establish just what the laws are in your jurisdiction; however we will provide you with an overview of software key loggers here.
Features of Software Keylogger Solutions
It is a very simple thing for a PC-user to erase data or delete files and browsing histories to cover up their tracks if they are misusing IT resources. However, with a software keylogger, you are able to maintain a full record of every keystroke which is made on a PC – this provides an undeniable record of computer use, no matter what files or cookies are deleted from the local machine.
Even where a software keylogger is being run and employees are aware of it, the simple fact that they know you are able to monitor what they are up to will act as a significant deterrent to misuse of your resources and in maintaining and improving work performance.
Software keyloggers are a cost effective and easy-to-deploy solution for increasing employee productivity, and they provide full control for management over business operations and management of IT resources.
As we have already stated, software keyloggers are not legal everywhere – there are privacy issues which need to be addressed. In some jurisdictions, deployment of software keylogger tools is illegal, or you may need to advise employees that you have deployed such a utility so staff are made aware of it. In other jurisdictions, there are no privacy issues or legal restrictions placed upon deployment. It is important you understand the legal ramifications of deploying software keyloggers before you use them to avoid HR and legal complications.
Primary Features of Software Keyloggers
Deploying a software keylogger tool is simple to perform and they will run in the background – the user should not perceive any latency issues as the software keylogger records all keystrokes and mouse clicks. Performance is unaffected and the user is unable to detect that all of their keyboard and mouse actions are being recorded.
Access to the software keylogger is password protected, so users cannot access the record and delete or modify it – this protects the record and is ideal for compliance purposes.
Other software keylogger features include:
Screenshot Capture – software keyloggers can take snapshots of the PC screen, even where dual monitors are used. You can set the intervals at which the software keylogger will take a screenshot while the PC is in use;
Recording Keystrokes & Mouse Clicks – all keystrokes and mouse clicks are recorded, including actions and commands which erase or delete data from the PC or from a server which is being accessed by the PC client, so you know what has been erased, when it occurred and the user information which performed the act;
Recording Voice Calls – a good software keylogger will be able to record voice calls over VoIP systems, including those made by Skype, G-Chat and Windows Live Messenger applications;
Monitor Internet Use – all websites visited by a user will be recorded independently of the browsing history on the client PC. Even where a user deletes Internet history, you will still have a record of all sites visited using the software keylogger.
Managing and Reporting under the Software Keylogger
Software keyloggers are password protected, and you can easily and simply access them while their data store is protected from unauthorized access and deletion by users.
Management can configure the software keylogger to make reports which can be delivered at set times, such as daily after the close of business or shorter or longer periods. You can also access the information online, if the software keylogger is cloud-based (i.e. run over the Internet) or have the records emailed to you as you require.
The record can also be uploaded to a server, using FTP (file transfer protocol) access, and the software keylogger can be configured for multiple user accounts on the same client PC.
Software keyloggers are a very effective means of ensuring adherence to company policies and boosting staff productivity. You invest a great deal of money and time into developing business practices and managing staff, but you cannot be everywhere all the time – unless you deploy a software keylogger.